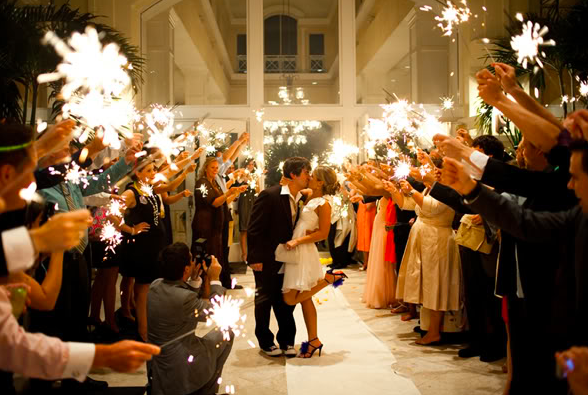 Wedding Sparklers Bundle - 2 Sizes - Box of 164 Sparklers
Are you trying to find a unique way to plan your wedding? Try our Wedding Sparklers Bundle that includes 128 of our 17" sparklers and 36 of our 36" sparklers. Our 17" sparklers last for about 80 seconds, so they offer an excellent value while providing an extraordinary ambiance. Our 36" sparklers last for about three minutes. You'll have enough time to light the 36" sparklers and tell your guests where to stand. With long-lasting 36" sparklers, you can have a stylish send-off. Use our sparklers bundle to thrill your Christmas Eve or New Year's Eve guests with long-lasting effects.
Bundle includes:
-128 pieces of 17" sparklers
-36 pieces of 36" sparklers
Grand total of 164 sparklers!