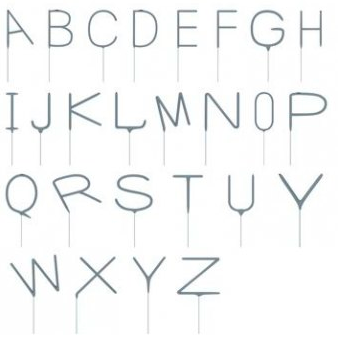 Wedding Monogram Sparklers
Are you looking to add a little extra flair at your next event? Personalize your party with our monogrammed sparklers! Standing at 7" tall, these smokeless sparklers are the perfect size to adorn the top of a birthday cake, or to spell out an infant's glittering initials at a baby shower. The long-lasting burn of the monogrammed sparklers also makes them a fun wedding favor for guests to use in the bride and groom send off. Whatever the celebration, engrave your next holiday or party with your own monogrammed sparkler.
Monogrammed sparklers are meant for outdoor use only.